Our information services provide quick and easy access to the latest quotes and market information from the London Metal Exchange (LME) and currency markets.
All data are permanently updated permanent on your PC or mobile device, enabling you to monitor the developments of metal and scrap prices - anytime and anywhere. All relevant data are shown on one screen which gives you a full overview for your daily business. The LME at a glance.
metalquote pro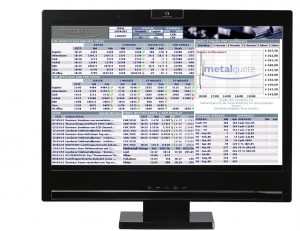 The LME at a glance!
metalquote mobile

The LME anytime and anywhere